Open: M-F 8am-5pm Pacific Time
AND SATURDAYS 8AM TO 3PM.

Directions from I-205:
Take the Padden Express Way Exit. Follow Padden and take a left at NE
117th Ave. We are right next to Streamline Audio on the right side of
the street if heading North.
8901 NE 117th Ave, Suite A1
Vancouver, Washington USA
98662
360-254-7072 Fax: 360-254-1322
http://johnsforeigncarservice.com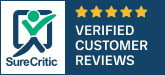 John's Foreign Car Service - Vancouver WA
---
---
Vancouver Auto Repair Blogs:
Auto Repair in Vancouver Washington Info
|
Vancouver WA Auto Repair Blog
© Copyright 2014. John's Foreign Car Service. All rights reserved.